Our HR Audit & Assessment Solutions
We carry out HR audits & leadership assessments to help investors and managers make smart decisions. We perform HR due diligence for investments or acquisitions, optimize the performance of leaders and companies, and help underperforming or struggling companies bounce back. We offer 4 solutions:
Our Strengths
Digitalized, Efficient & Fast Processes
We use proprietary and third-party digital tools to conduct rapid assessments that require few resources and little time on the part of our customers and contacts.
We collect and analyze a wide range of qualitative and quantitative data to provide new information, make relevant diagnoses, and inform the decision-making of managers and investors.
An International Coverage
We have carried out audits in 10 countries, with participants of over 40 different nationalities. Our audits can be carried out remotely in English or French, anywhere in the world.
A 5-Step Process
Understanding context and needs
Audit or assessment phase between 1 and 4 weeks
Results and recommendations
Change assistance (Optional)
Annual follow-up assessment (Optional)
We conduct human capital audits on behalf of investors and managers in 4 contexts:
Help investors make the right investment or acquisition decisions by revealing strengths and risks, and identifying actions for post-investment improvement (More information here about our HR Due Diligence solutions)
Human capital optimization plan
Design a human capital optimization plan by identifying the human, managerial and organizational levers for improvement to be activated to enable the company to meet or exceed its objectives.
Diagnosis of underperforming or struggling business
Understand the internal human, managerial and organizational reasons for difficulties and design a resolution or rebound plan by identifying the priority actions to be taken.

Diagnosis of distressed businesses
Understand the internal human, managerial and organizational reasons for the crisis and design a crisis recovery plan by identifying the priority actions to be taken.
Our Method
Our fast & efficient audit process lasts between 2 and 3 weeks and assesses 6 pillars of human capital:
2. Governance & Management Team
5. Organization & Operations
We can evaluate the CEO of a company, members of the management team or all managers. We conduct individual and group assessments of leaders in 4 contexts:
Gain a better understanding of a target company's management team, inform investment decisions and identify post-investment improvements or changes (more information here about our HR Due Diligence solutions)

Identify strengths and areas for improvement, and design a management development plan to boost performance, impact and energy.

Select the best internal and external candidates for management positions and facilitate the integration of new C-Level recruits.

Understand the reasons for difficulties, identify strengths and areas for improvement, and devise a plan to bounce back or emerge from the crisis.
Our Method
Our fast and efficient assessment process lasts between 10 days and 2 weeks. We can use 6 sources of human data to evaluate leaders
Self-assessment of leadership skills
360° feedback on leadership skills
Our Assessment Tools
As part of our executive assessments, we use third-party tools and proprietary tools developed by WINGMIND.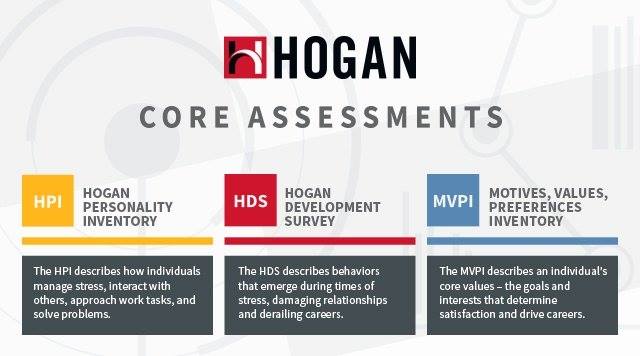 Hogan Assessments / A tool for assessing personality, behavior under pressure and values
Hogan Assessments are world-renowned personality tests, based on over 40 years of scientific research and recognized in the assessment of leaders. The online tests take between 45 minutes and an hour to complete, with 3 different questionnaires.
Hogan tests assess 3 dimensions:

HPI / The "Bright Side": strengths and limitations in everyday life
HDS / The "Dark Side ": risks of derailment and behavior under pressure
MVPI / The "Inside ": values and sources of motivation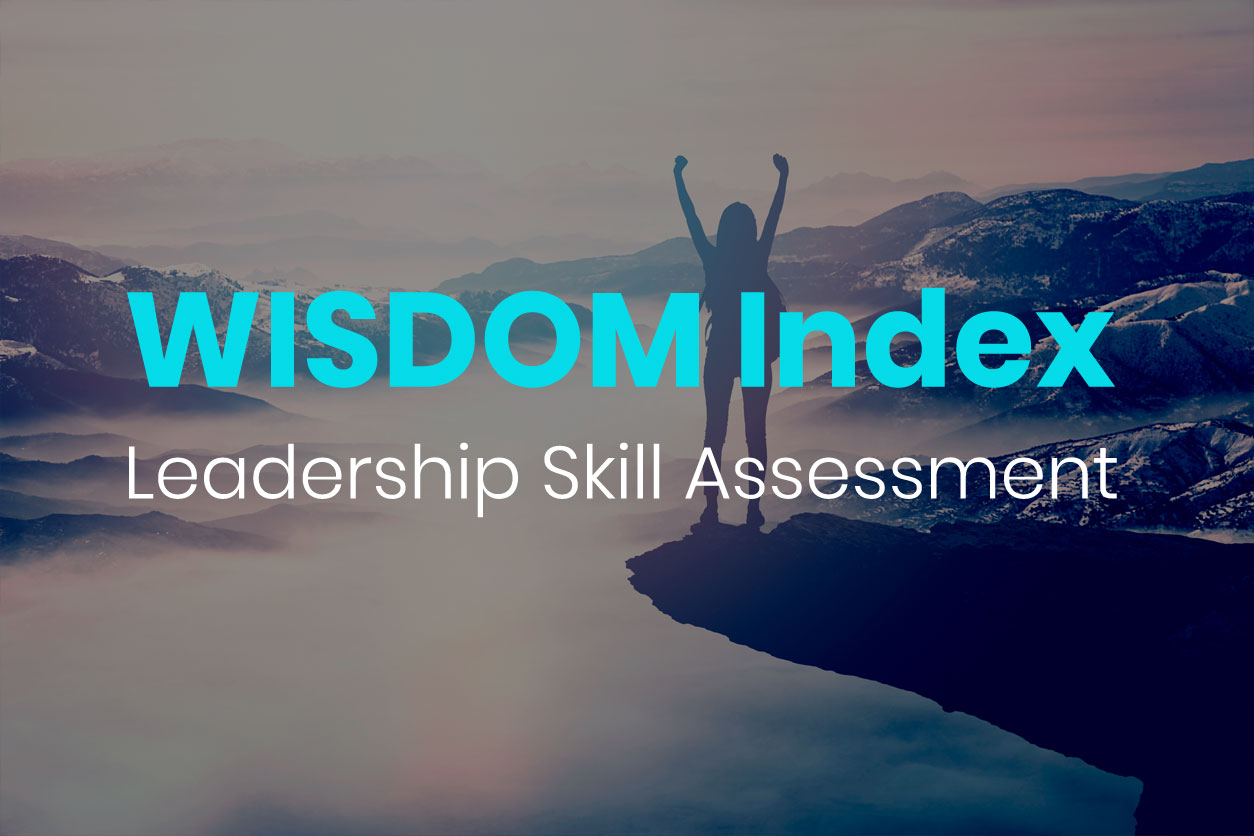 WISDOM Index / A tool for self-assessment and 360° feedback to assess leaders' emotional, relational, efficiency and managerial skills
A proprietary tool from WINGMIND
An assessment for one person or a group of people with individual and collective results
Can be used for self-assessment or for 360 feedback assessment from colleagues
An assessment of leadership skills based on 4 pillars:

EMOTIONS / Emotional Intelligence
RELATIONSHIPS / Interpersonal skills
PROFESSIONAL EFFICIENCY / Achievement & Performance Skills
TEAM MANAGEMENT / Managerial skills

Revealing strengths and weaknesses
Identification of priority development areas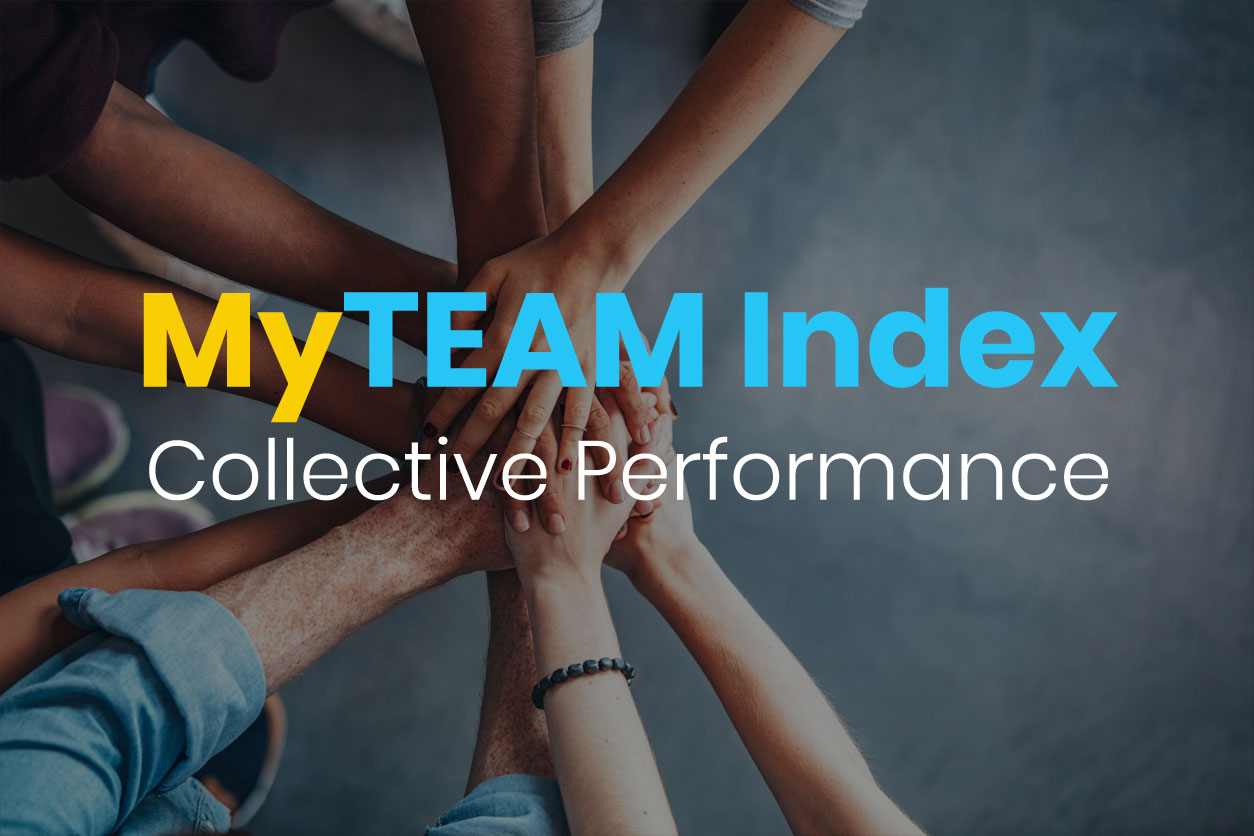 MyTEAM Index / A tool for assessing collective performance and management team cohesion
A proprietary tool from WINGMIND
A collective assessment dedicated to Management Teams
Evaluation of the team's 3 dimensions :

ME dimension / Individual development
YOU dimension / Quality of relationships
WE  dimension / Strength of the team

Identification of team strengths and weaknesses
Gathering suggestions for improvement
Employee Engagement Survey
We conduct employee surveys to help leaders measure and improve the well-being, engagement and performance of their teams.
TEAM Index is a proprietary employee survey system designed to assess and improve team well-being and engagement.
Evaluation of key engagement indicators
Identifying reasons for employee satisfaction and dissatisfaction
Results by department, site, gender, age group, seniority and managerial responsibility
Main areas for progress and suggestions for improvement
Departure risk analysis
Contact us
For the past 10 years, David has been working with executives, entrepreneurs and managers to help them manage and drive change, and develop their businesses and teams. He specializes in supporting leaders and management teams during times of transition.
C-Level Advisor & Coach
HEC Grande Ecole graduate
Trained in Organization and Relationship Systems Coaching & certified in HOGAN assessments
Since 2012: Founder of WINGMIND, a human capital consultancy specializing in HR audits & assessments & C-level advisory & coaching
2010-2015: Digital entrepreneur. Founder of Closing Circle, a digital media company dedicated to private equity and mergers & acquisitions, which he sold to the Leaders League media group in July 2015.
2005-2010: Private equity investor. European business development manager for a US private equity firm specializing in the acquisition of technology and telecom companies
Since 2013: Professor of finance, entrepreneurship and managemnt in business schools
WINGBLOG
Nos Articles Sur Le Capital Humain & Le Leadership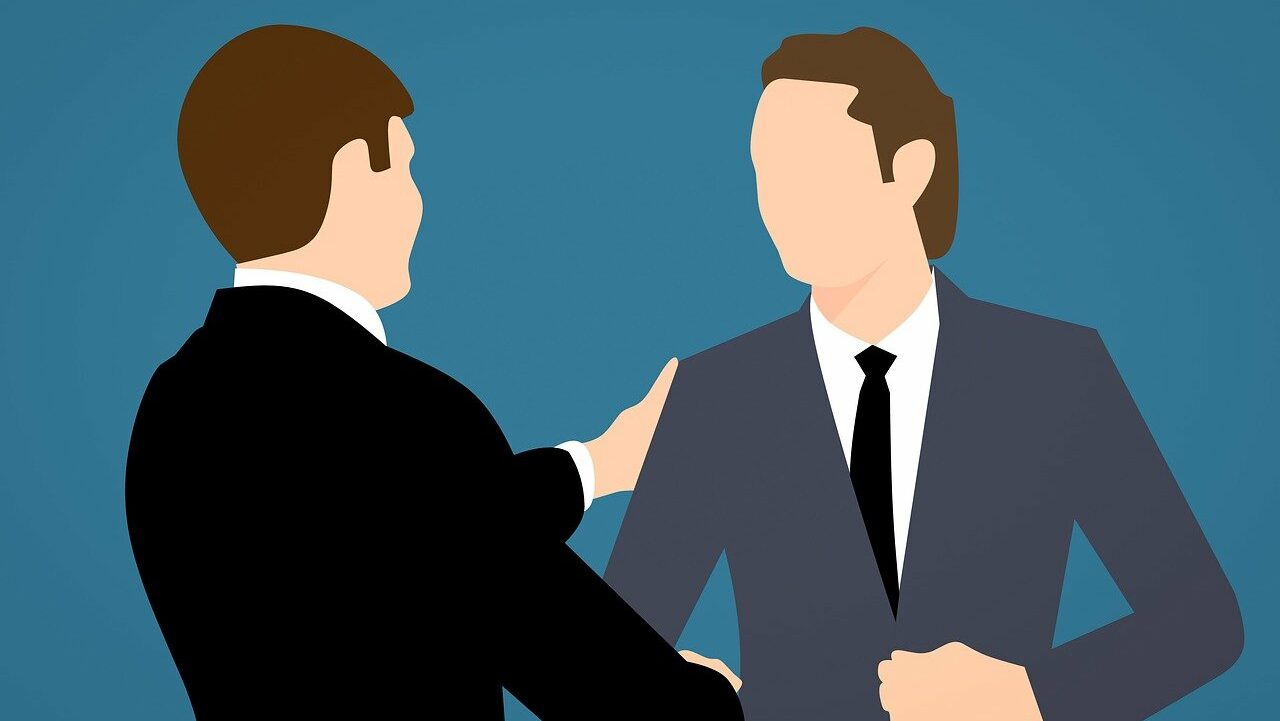 When we think of Private Equity, hard skills such as financial analysis, valuation, and deal structuring...