We've all had those days when everything seems to go smoothly: tasks are easily accomplished, ideas flow and productivity is at an all-time high. But, on the other hand, we've also experienced times when nothing seems to work. These fluctuations in our work performance are perfectly normal and part of the human condition. However, it's imperative not to underestimate the major role our mental and emotional state plays in these ups and downs.
It's no coincidence that disciplines such as work psychology and coaching are booming. They attest to the growing importance of our mental well-being as a key factor in our professional success. It's no longer just our technical expertise or skills that determine our effectiveness at work, but also our state of mind, our emotional resilience and our ability to deal with stress and psychological challenges.
In this in-depth article, we'll go beyond the surface to explore seven specific mental and emotional states that have the power to seriously sabotage our professional performance. By identifying them, understanding them and learning how to manage them, you'll not only be able to navigate the professional labyrinth more effectively, but also enrich your personal life.
1️⃣ De-motivation
The problem
Demotion is a state that goes beyond mere laziness or lack of interest. It often serves as a major barrier to achieving our personal and professional goals.
How it manifests itself
Common symptoms of demotivation include procrastination, low-quality work, and a general attitude of stagnation or boredom.
What to do
To overcome this condition, it's crucial to identify the underlying cause of demotivation. It could be a lack of purpose, a toxic work environment, or burnout. Once the cause has been identified, targeted solutions can be implemented.
2️⃣ Confusion
The problem
Confusion can lead to decision paralysis and make it difficult to follow a clear path to success.
How it manifests itself
In this state, we can observe indecision, an impression of mental fuzziness, and sometimes costly errors of judgment.
What to do
When confusion reigns, it helps to take a step back and get organized. Setting up a list of objectives can help define a course to follow.
3️⃣ Inhibition
The problem
Inhibition can hinder our potential and dissuade us from taking the risks necessary for our development.
How it manifests itself
Inhibited behavior is characterized by a reluctance to take initiative, an aversion to challenges and a tendency to stay in one's comfort zone.
What to do
Fighting inhibition often means taking action, even if it means taking calculated risks. Failure is not an end in itself, but a learning stage.
4️⃣ Devaluation
The problem
Low self-esteem can limit our potential and have a negative impact on the way others perceive us.
How it manifests itself
This feeling can translate into low self-esteem, a lack of assertiveness and, in some cases, the rejection of opportunities that could prove beneficial.
What to do
The most effective way to overcome low self-esteem is to surround yourself with people who value and support you.
5️⃣ Isolation
The problem
Isolation can create a barrier between you and your work environment, limiting collaboration and commitment.
How it manifests itself
A feeling of being disconnected, avoiding social interaction, and difficulty working as part of a team.
What to do
To combat isolation, we need to be aware of our tendency to isolate ourselves and look for ways to reconnect with others, whether through social activities or group projects.
6️⃣ Emotional detachment
The problem
Emotional detachment can be a defense mechanism that inhibits our ability to engage fully in our work and relationships.
How it manifests itself
Symptoms such as a lack of empathy, superficial commitment and neglect of colleagues' emotional needs are common.
What to do
If you're in a state of emotional detachment, consider mindfulness techniques or consult a professional to help you establish a healthier emotional connection with your environment.
7️⃣ Anxiety
The problem
Anxiety can affect our concentration, decision-making and ability to perform tasks effectively.
How it manifests itself
Symptoms such as excessive worry, stress, muscle tension and avoidance of stressful situations are common indicators of anxiety.
What to do
To manage anxiety, start with relaxation and centering techniques, such as deep breathing or meditation. Establishing a solid daily routine can also bring a sense of control and stability. Regular exercise can also help reduce anxiety symptoms. If these methods aren't enough, it may be worth consulting a healthcare professional for a more personalized diagnosis and treatment plan.
Conclusion
Managing your mental and emotional state is just as important as acquiring the technical skills needed to excel in your field. It's not just a question of personal well-being, but also a key to optimal professional performance. The mental states we've explored in this article can have a major impact on our effectiveness and happiness.
But the good news is that these conditions are not insurmountable. With awareness, targeted action and, in some cases, professional help, it's entirely possible to overcome them. What's more, the company itself can play a role in supporting the mental well-being of its employees, by offering training, workshops and an environment that encourages personal development.
Ultimately, it's crucial to understand that our mental state is a dynamic element that requires regular maintenance. Just as we invest time and resources to stay physically fit, mental well-being requires constant investment to enable us to perform at our best.
By proactively addressing these mental states, developing strategies to manage them and surrounding ourselves with support, we're not just surviving-we're positioning ourselves to succeed and thrive.
To go further
At WINGMIND, we support executives and managers to help them improve their performance and impact at work.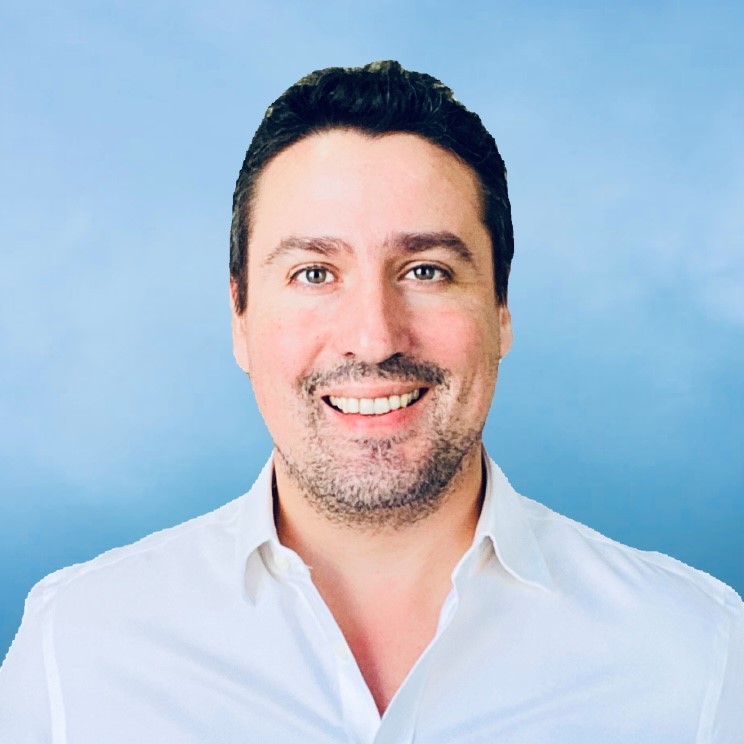 Founder of WINGMIND, David Chouraqui serves as an advisor and coach for leaders and management teams. His areas of expertise include HR audits, leadership assessments, and change management.